This is a synthesis of the views of Mr. Ravi Teja Tallam, who has been an active participant in Pexitics' efforts to bring measurement and analytics to enhance HR practices.
Ravi is a unique combination of composite Knowledge of Technical and Managerial functions (B.E Mechanical and MBA).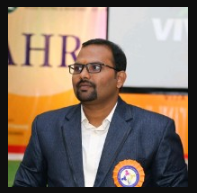 With 12+ years of varied and rich exposure to all HR functions like handling from pre-recruitment to post-exit activities. His Current Assignment is an interesting one, as Manager, Operations at Trigyn Technologies in Vijayawada. Considering his deliverables include Handling all the operations pertaining to an IBU – Project titled "4000 Virtual Classrooms in Govt. Schools of Andhra Pradesh" he is responsible for installation, execution, operation, and maintenance of Virtual Classrooms across the state at 4000 locations.
Given the large-scale Digitisation process he has been handling, his top 3 challenges in 2021 in People Management have been Quelling Employee Duress during times of uncertainty, making remote/WFH work without reduction in productivity & engagement and Improving Operational Efficiencies and People Productivity.
The uncertainty and possible lockdown scenarios caused by COVID, including Omicron and similar variants, the Business Focus in 2022 include Monetize the uncertainty through Innovation, Digitization to drive ROI and Reduce costs.
Some trends can be seen emerging in HR and will catch steam in 2022 as per Ravi (in order of priority) :
Data becomes the new currency– HR Analytics
Gig economy and Consulting as a practice
L&D: Workers have the skills and tools they need to navigate uncertainty
Thus, Digitisation will drive the next coming year and Data will emerge as an important trend . These will need more Learning and Development initiatives, to implement and adopt.
The interesting part is that that non- metro cities are exhibiting the similar kinds of focus areas and trends as the metro cities in India. We hope this wave of Digitisation unleashed due to COVID can remove the discrepancy in technology adoption and therefore reduce the divide in Talent from metros vs Talent from non-metro locations.
At Pexitics we work on creating Productivity Enhancing HR Technology products – backed by robust People Management principles. Remove bias and delay in your Employee Development process to create and grow efficient Leaders from within your organisation, using the Leadership Measurement framework to identify potential leaders, improve and inspire them thru coaching and learning. (Check out our brochure: https://pexitest.com/SampleReports/People%20Productivity%20Lab.pdf )
Note: Read what Mr. Kamal K Kaushik (COO , MSME at Fusion Microfinance) says : https://pexitics.com/index.php/2021/12/14/ld-interventions-to-navigate-uncertainty-to-be-a-key-trendin-2022/
Dear Reader, We are keen to hear from you on how you view the future unfolding. Do participate in this 5 question Survey: https://pexitest.com/Survey/WebsiteSurvey/Start?assessmentcode=PEXEN0720958
Be part of our community @ LinkedIn : https://www.linkedin.com/company/pexitics.com/
Join our WhatsApp group "Analytics and L&D": https://chat.whatsapp.com/IEVzReV7ig5G1W1cPZ0Xk0