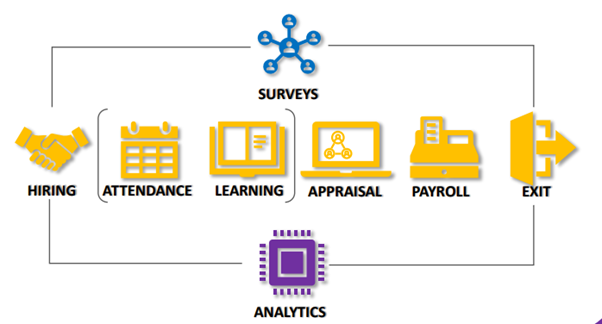 Empowering Leaders to make great People Decisions for continued success
COVID has created turmoil in many ways – Processes, Customers and Technology surrounding us has changed. People policies have also changed in 2 significant ways:
Working conditions: Including Work from home, working with masks, constant sanitizing etc.
Work Processes: Digitization, Customer interfacing, Process of conducting the business itself – all aspects have seen some modification and change.
COVID is becoming a part of our life now with its multiple mutations and new variants. The 'Great Resignation ' has unfolded in the US – as people make changes in all aspects of life – including in their jobs – to manage the new way of life and embrace it as the 'new normal'.
How should the Leadership team in the organization steer the organization to greater glory and success – successfully navigating the 'great unknowns' ? There has been a drastic rise in Leadership coaching initiatives, to get Leaders ready for this prolonged period of uncertainty. To aid the Leaders, one critical investment should be in a Performance Management System (PMS) – which will help the Leaders monitor and engage with the team in non-intrusive , clear and transparent ways to ensure each employee feels empowered and happy while delivering on goals .
I remember seeing a photograph of a mahout keeping his hand on the elephant's back while the elephant was boarding a truck – this simple gesture made the elephant feel confident of doing a new task, assured his mahout was with him each step of the way, guiding him.
That is exactly what employees and teams need from a Leader / Manager while working in unfamiliar territories – they need assurance and guidance.
And what does the Leader / Manager need so that he can confidently and quickly provide this assurance and guidance? They need a good PMS system which gives them inbuilt Analytics and they can refer to the system at any moment of time to view and decide on the best next steps for their team members – in line with business goals.
An ideal solution will be to have PMS system which aligns the KPIs, KRAs with Appraisals and Feedback (including ad-hoc Feedback, planned Surveys and Attendance / Leave patterns) which feeds the Learning and Development and the Compensation and Rewards programs. Top this wholistic Employee management approach with 3 critical modules of
Hiring (where Job Competencies picked from the KRAs are used to hire across external and referral candidates)
Exit (where exit process provides continuous feedback)
Analytics – to look at the numbers and see the trends in Realtime – linking data from all the modules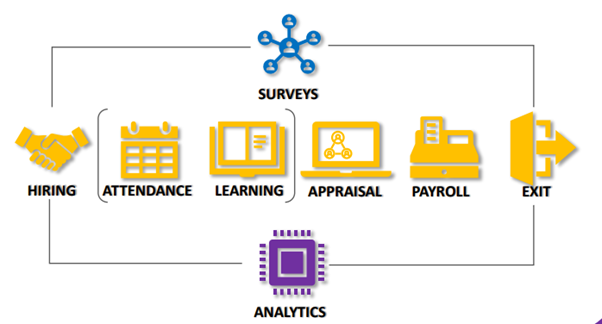 Welcome to the world of SURE from Pexitics. SURE is:
Customizable – we start by importing in old data and merge the ongoing data with it seamlessly
Balance Scorecard framework is in-built
Analytics – Trends and Numbers – are inbuilt and real-time
HR outcomes driven by Analytics at Employee / Team / Organization level:
Hiring Quickly and maintaining Talent Quality – by hiring for competencies and by Benchmarks across multi-channels / campuses
Attrition Prediction – Indicators of attrition
HiPo identification – thru potential measurement and performance
Learning Needs Identification and Prioritization
Internal Job movements for Talent and Talent Cost optimization
Ongoing Performance trends
Compensation trends and Performance tends
Leadership potential identification, development needs for coaching
Surveys as a source of continuous feedback – engagement, culture, pulse, needs etc. without being intrusive.
Ongoing Sentiment Analysis
Benefits in People Management terms:
Increase in Productivity – system keeps everything linked and an employee has access to interact with the system and view self-scores. Employee can view self-scorecard and is empowered to interact with Management and HR.
Inbuilt & Personalized follow-up –reduces time spent on administrative activities for HR and Team Managers.
Easy for People Managers to know their team-members – and check trends in multiple areas to take shape interactions and keep the members motivated and engaged.
Management finds it easy to look up Organization and Team performance on on-going basis – one system binds the organization together.
Empowers HR with Numbers, Metrics and Predictive analytics (yes, HR Analytics is in-built)
Benefit for the Key Stakeholders (CXO team) is the long-term analysis of:
Type of people (employees) who stick with the organization (Look Alike analysis helps make good Hiring and find employees who match the org requirement, offering & culture)
Needs of the employees, their likes and dislikes, motivations of work and life (this Segmentation helps optimize spends on engagement and employee betterment initiatives)
Identify Long term Winners early on to mentor and evolve into Leadership positions (High Potential identification and Fast track growth opportunities) . This will also lead to early detection of Job Fitment issues, if any.
We look forward to empowering your success. Lets connect for a discussion.
Brochure : https://pexitest.com/SampleReports/PMS%202021.pdf
Our coordinates are :score@peitics.com / +91 734966 2321 / https://pexitics.com/
Join our community @ LinkedIn page : https://www.linkedin.com/company/pexitics.com
#pexitics #performance #success #leadership #share #smart